HGV Class 1 LGV C+E Training
Pass LGV CE (HGV Class 1) with Drawbar or Articulated Vehicle to get a licence to drive any Truck with Trailers
In 2014 the law changed. Pass in an Automatic Truck & be qualified to drive Manual & Auto's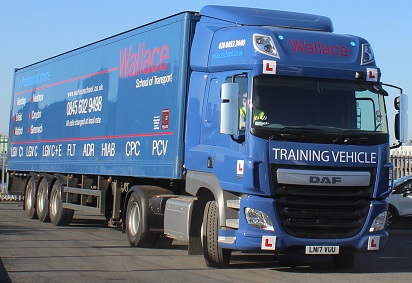 No more theory tests
Go for Class 1 / CE after passing LGV C
1 to 1 training just you, your instructor and training vehicle
4 hours training per day and Choice of Courses
On Test Day 2 hours warm-up session & Wallace vehicle for local test
Training from 6am & various start times in the day
Evening & weekends by arrangement
Our DVSA Booking Facility means your driving test follows straight after training.
DVSA weekday test fee is £115, Saturday tests £26 extra.
Wallace Auto Articulated Truck Training in Wembley & Enfield
No waiting. Back to Back Training
After passing LGV C and getting your licence back from DVLA we can arrange C+E training and test.
It's cheaper to get C+E by Drawbar - Pass without worries of learning to handle a more complicated Articulated Vehicle to test standard

After passing Wallace Auto Drawbar Course and Wallace Driver CPC, our

Drawbar Customers get 1 hour FREE Articulated Familiarisation taster session

BOOST YOUR FREE 1 HOUR, only £225 inc VAT for 4 HOURS

Wallace Drawbar Training is available at all our training locations including:


Croydon, Dartford, Enfield, Guildford, Harlow, Heathrow, Luton, Park Royal, Slough, Watford and Wembley. Our Manual Drawbar is in Slough. Artic at Slough or Enfield.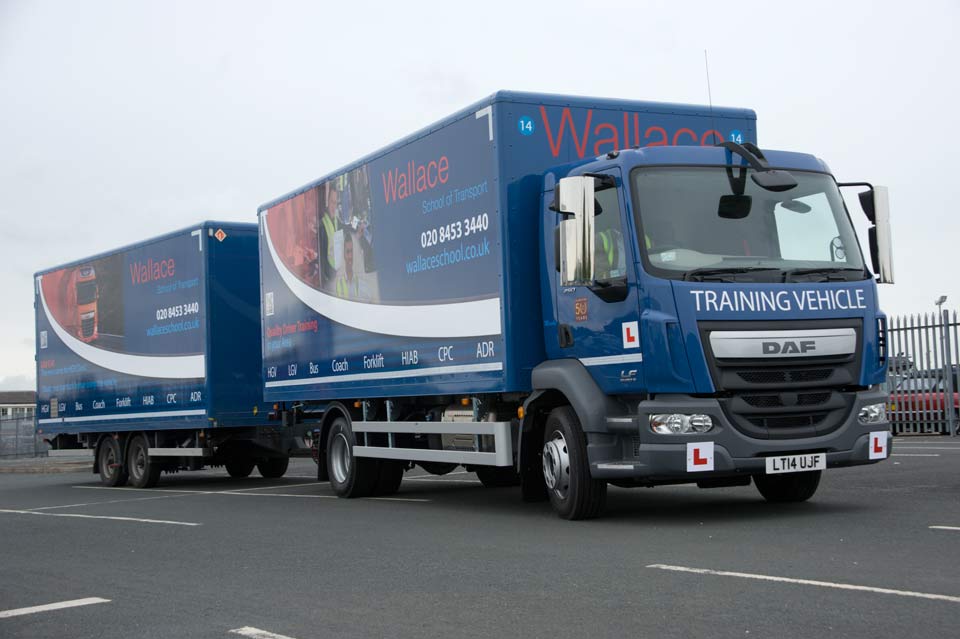 How do I Start?
Got Your LGV C / HGV 2 already?
Then scroll down for costs LGV CE / HGV Class 1
Starting from car licence? We can help you
STEP by STEP
or with a Orange Package or Purple Package
Want more information - Click here for our CE Frequently Asked Questions
To get LGV CE / HGV Class 1 Licence
Examiners allow you to use a Drawbar or Articulated Truck
AUTOMATIC DRAWBAR TRAINING COURSES
4 day LGV Course - 3 days training, test on 4th day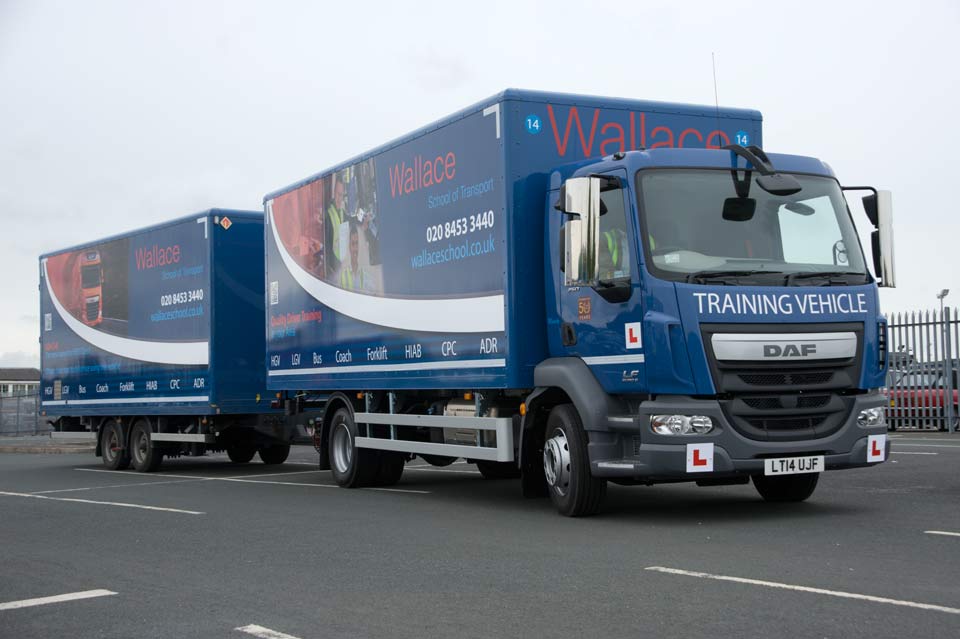 Ideal for very experienced 'C' driver with 2 years+ various driving 18t and larger trucks
£8950 +VAT plus test fee
Total £1189.00
5 day LGV Course - 4 days training, test on 5th day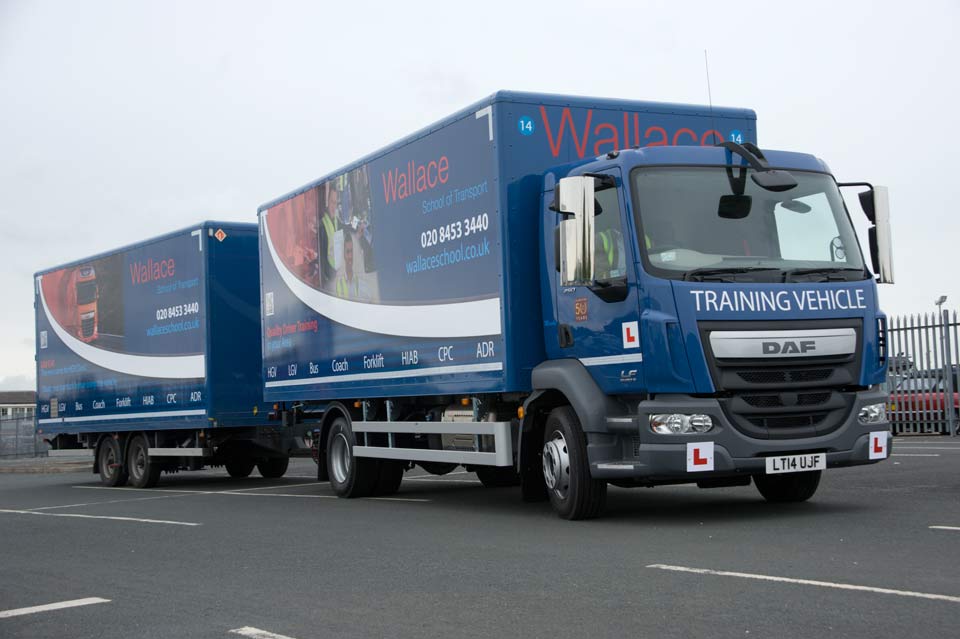 Ideal for newly qualified LGV C drivers or passed 'C' a while ago and little truck driving experience
£1115+VAT plus test fee
Total £1453.00
AUTOMATIC ARTICULATED TRAINING COURSES
5 day Course - 4 days training, test on 5th day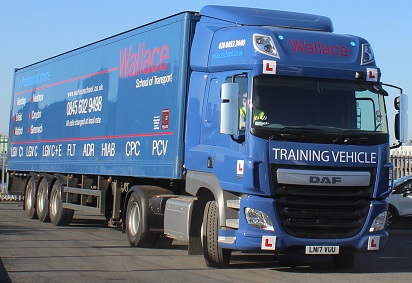 Best for drivers with 2+ years experience on various 18t and larger trucks.
£1183.34+VAT plus test fee
Total £1535
6 day Course - 5 days training, test on 6th day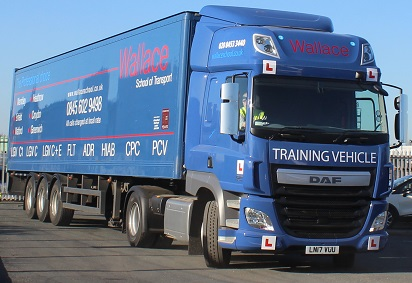 Ideal for drivers with under 2 years 'C' driving experience.
£1416.67+VAT plus test fee
Total £1815
7 day Course - 6 days training and test on 7th day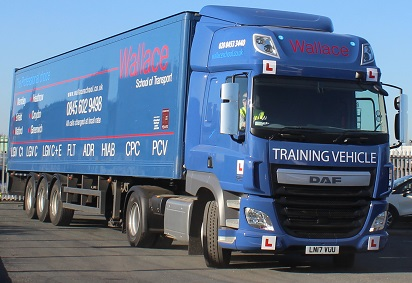 Best for newly qualified (or passed 'C' a while ago) with limited truck background.
£1650.00+VAT plus test fee
Total £2095
To book training we ask for a £300 deposit.
Your remaining fees are due before your course starts.

After taking LGV C with us Returning Customers
get £60 off above prices for their C+E
IStarting from a car licence? Take a look at our discount Orange Package or Purple Package


Got a C+E licence but need Refresher Practice?
Inexperienced driver? Got your lorry licence some time ago?
Passed outside the UK and want to get to know local roads?
Got an interview assessment drive coming up?
4 hours to improve and refresh driving skills - £300 inc VAT
Just you and the instructor. Meet at our Slough or Enfield Centre. Gain confidence and experience handling a big rig. Arrange one or more 4 hour sessions. Practice reversing just like at the DVSA test centre.
After the session, ask our office, for your Refresher Training Certificate, a letter to show your prospective employer at your interview/assessment test drive to prove you've attended.
Pay as
you Go

Only pay for what you need

Orange Package

Car to LGV C

Purple Package

Car to LGV C+E

£2,135
(saving £221)
£3,205
(saving £424)
Quick start package
£100
Enquire

Yes

Yes

DVSA theory tests
£60
Enquire

Yes

Yes

LGV C Course & Test
4 days
£1,189
Enquire

No

No

5 days
£1,453
Enquire

Yes

Yes

6 days
£1,717
Enquire

No

No

Driving Retest
£397
Enquire

Yes

Yes

Driver CPC Demo Test (Module 4)
£299
Enquire

Yes

Yes

Driver CPC (Mod 4) Re-test
£255
Enquire

No

No

C+E Drawbar
4 days
£1,189
Enquire

No

No

5 days
£1,453
Enquire

No

Yes

6 days
£1,717
Enquire

No

No

C+E Drawbar Retest
£397
Enquire

No

Yes

C+E Articulated
4 days
£1,535
Enquire

No

No

5 days
£1,815
Enquire

No

No

6 days
£2,095
Enquire

No

No

C+E Artic Retest
£415
Enquire

No

No

Car to LGV C
Car to LGV C+E
£2,135
£3,205
Enquire

Learn More
Enquire

Learn More
For Prices & Details
click on a photo below
Training is available across London and around the M25. Current HGV/LGV venues:
Battersea, Bedford, Croydon, Dartford, Enfield, Harlow (Brentwood), Heathrow, High Wycombe, Guildford, London / Park Royal, Luton, Oxford, Reading, Slough, Watford and Wembley